Snowball Video Haiku / Haiku
Completed February 5th, 2017
Create a video haiku about a snowball. Don't have a snowball? Get creative! A video haiku is a 3 shot film. 1st shot is 5 sec, next is 7 sec, last 5 sec. Examples: http://bit.ly/s34Fmc
"This was a fun little magic trick! Very simple and effective. "

Justin
Los Angeles, CA
Please log in to write a review.
Description: "I don't have any snow where I live, so I got creative :)"
Submitted: January 22nd, 2017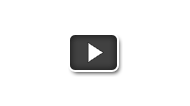 "Jerk Frost"
by Visual Feast
Genre: Haiku
Jerk Frost

by Visual Feast

A man is tormented by a snow throwing, winter hooligan.

10,216 views

3 reviews

26 votes
Smack Talk!
"Thanks for all the votes! Keep it real, y'all. "

tgraciano
Bend, OR