Snowball Video Haiku / Haiku
Completed February 5th, 2017
Create a video haiku about a snowball. Don't have a snowball? Get creative! A video haiku is a 3 shot film. 1st shot is 5 sec, next is 7 sec, last 5 sec. Examples: http://bit.ly/s34Fmc
"I'm a little confused as to how this is a Jurassic Park sequel with no dinosaurs. But I guess that's the point. The snow is like the ice age that ends the dinosaurs. So now all Man has to fear is the errors of his own technology, from the snowball all the way on to the systems failure that frees the dinosaurs and ..." read more
Please log in to write a review.
Description: "Two Elves trying to build a snowman."
Submitted: January 22nd, 2017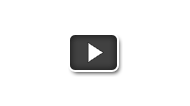 "Jerk Frost"
by Visual Feast
Genre: Haiku
Jerk Frost

by Visual Feast

A man is tormented by a snow throwing, winter hooligan.

10,217 views

3 reviews

26 votes
Smack Talk!
"Thanks for all the votes! Keep it real, y'all. "

tgraciano
Bend, OR