Kick-Ass / Kicking of Asses!
Completed May 1st, 2010
One rule. Your films must include someone being kicked in the ass. I know you all have asses and feet. This will be insane.
"Very nice shots. Some are quick and choppy but you only have 30 seconds. This would make for a nice earth day advert. Good job."
Please log in to write a review.
Description: "One day a year, commuting turns painful for a man who cares only about himself."
Submitted: April 17th, 2010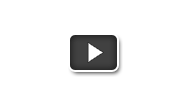 "Operation: Kick Ass"
by Immortal Dog Productions
Genre: Kicking of Asses!
Operation: Kick Ass

by Immortal Dog Productions

Sometimes kicking ass requires a COORDINATED PRECISION STRIKE!

6,039 views

16 reviews

73 votes
Smack Talk!
"We had a blast shooting this short but sweet fight. I really dug a lot of the entries I saw this time around, especially from some of the younger filmmakers. You guys are doing a hell of a lot better than we were at that age ha ha. So we were the winners of the very first filmfights fight... Only took us about 7 years to snag another victory lol. Thanks for diggin our schtick guys!! Ok... now I'm rambling. "

The Chad
Cypress, California