The Intro / Intro
Completed September 8th, 2011
New filmmakers have a tendency to make their intros WAY too long! Make a 2 minute short film that's 95% intro! Have fun with it!
"Great job guys. I know the beginning was supposed to drag and be a long intro (if thats what you were going for) but it just felt like sloppy editing. I think if it was all the same speed, slowed down, it would have flowed better. Otherwise great photography. Very "professional" shots. Also, the lighting on "the ..." read more
Please log in to write a review.
Description: "One man, one job."
Submitted: August 16th, 2011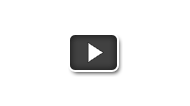 "The Job"
by Fear More Studios
Genre: Intro
The Job

by Fear More Studios

One man, one job.

17,581 views

16 reviews

51 votes
Smack Talk!
"Big thanks to our fans, We couldn't of done it without you! Also big thumbs up to our competition, you guys were a challenge.

Don't forget to subscribe to our Youtube channel:
Youtube.com/FearMoreStudios

Follow us on Twitter @FearMoreStudios Thanks again!"

FearMoreStudios
Lafayette, IN