Welcome to the HALL OF FAME! This is where you can select a past fight and see the glorious winner, etched in the internet forever. Someday, this may be you.
Fight #120 | Christmas Miracle: Hollywood Trailer December 18th, 2008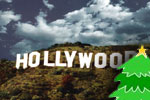 Make a trailer for an upcoming Hollywood blockbuster called "A Christmas Miracle" starring a random 'big name' actor of your choosing.

Also entered: Dont Ask, FilmLovers, Swine Films
Fight #119 | Halloween Special 2050 November 14th, 2008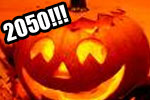 This film must start out in 2008 but must end on Halloween in the year 2050. You figure out the rest!

Also entered: imafish
Fight #118 | The Box October 14th, 2008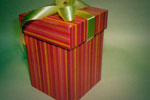 Make a film about a mysterious box. What does this box do to the people that encounter it, and what sort of thing lurks inside of it?

Also entered: Adjusted Lightbulb, Beach Bum Pictures, Freaky Streak Films, Im With Loser Productions, imafish, Nonsensical Studios, Roads End Productions.com, Speekerphone Productions
Fight #117 | FFCon2k8 L.A. Lipdubs September 14th, 2008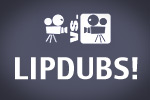 Every year we come together and do 'in camera edit' films - meaning you've got to shoot it up old school style, straight to tape. This year we made LIP DUBS (like a music video, but in one shot).

Also entered: A-OK Films, Adjusted Lightbulb, Griffinity, Irrational Films, One Trick Pony
Fight #116 | Summer Blockbusters August 14th, 2008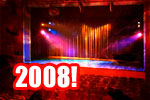 Re-imagine a Blockbuster film from 2008. Same title, but from a new point of view. Example: Spiderman is a man who collects spiders.

Also entered: B and D films, Indy Mogul, Prestige Films, Shoot First Atlanta, Zarrangelo Flix
Fight #115 | Don't move! July 17th, 2008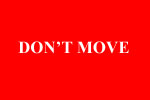 After such a great bunch of videos for our "Go Ahead, Make My Day" fight, I figured we should do another "line" competition. One of your characters must use the line "Don't move!" It can be any genre, so go have fun!

Also entered: Raging Impulse Productions, The REAL Indy Mogul Team
Fight #114 | Mystery Juice June 13th, 2008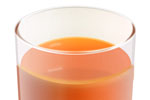 You've got a minute to tell us about a brand new juice ... the only problem is it doesn't quench your thirst ... it does something completely unexpected. You tell us what!

Also entered: Adjusted Lightbulb, Backyard Productions, Brother Goos, cocomango pictures, DRP Crew, Wolf & Eagle Studios
Fight #113 | The Beast Must Die May 16th, 2008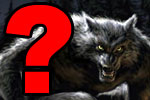 One of your characters is a werewolf! It's up to the audience to figure out who it is! Keep us in suspense until the end. Inspired by: http://www.youtube.com/watch?v=dKavZ8PFWLY

Also entered: CheeseBurgherProductions, the goat project
Fight #112 | Go Ahead, Make My Day April 13th, 2008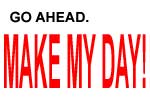 Make a video based around only one line of dialogue which has to be the famous quote "Go ahead, make my day." Your movie should be no longer then 2 minutes and not have any other form of dialogue (no speaking, no subtitles, etc.)

Also entered: Better Than Seven, Blue Smoke Films, Brother Goos, CheeseBurgherProductions, Endlemant Productions, J & B Productions, Willamette Filmmakes Society, Wolf & Eagle Studios, Yupfrank Productions
Fight #111 | Nursery Rhymes March 14th, 2008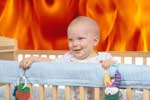 Use the title of a popular Nursery Rhyme to create an eerie horror/thriller. Here's a great list to brainstorm ideas from! http://tinyurl.com/yqnmz9

Also entered: 2 and 1/2 Men Productions, F4 Movie Films, GilpinFilms, midget pickle productions, Swine Films
Fight #110 | Flashback to the (?) February 16th, 2008

Also entered: Not Half Bad
Fight #109 | Lost and Found January 12th, 2008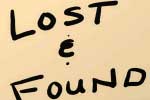 Most things that are lost, are lost forever. However, in this Film Fight, the item comes back ... except when it does, something is terribly, drastically, different about it! You decide WHAT your item is and how it gets so stinkin' FUBAR'ed.

Also entered: C-41, F4 Movie Films, Not Half Bad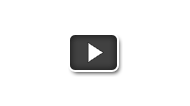 "Your Life"
by Addyson Alexa
Genre: Any
Your Life

by Addyson Alexa

She is upset about her scar, but she realizes that she can't let it effect her life because your ...

40,246 views

0 reviews

0 votes